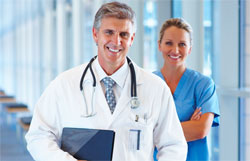 Bourque Security delivers a number of important services to Nova Scotia hospitals.
These services include patient watch, patient transfer, non-violent crisis intervention, aggressive response training and life flight control for helicopter pads.
We are also able to assist health care facilities in other areas such as risk management, general inspections and monitoring, enforcement of smoking or parking by-laws and the protection of personal patient property as required.
Bourque Security will partner with you to devise and implement detailed security plans for all your health care facility or patient needs.