Mobile Brochure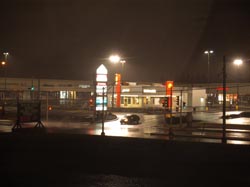 Have goods or property that need protection? Looking for an affordable solution? Bourque Security's mobile patrol and alarm response may be the perfect answer.
Our mobile patrol service is a popular choice for clients who require after hours protection. Our service includes regular site checks, physical inspections and alarm response to make sure your property, inventory and equipment are safe and secure.
Clients that have benefitted from this type of service include automotive, RV and boat dealerships, construction sites and clients with outdoor products such as building supplies or garden centres.
Our mobile patrol and monitoring is also practical for apartment buildings, industrial parks, shopping malls and government facilities. Our Mobile Patrol supervisor will provide a detailed and accurate report of all site checks which will include photographs of any security violations that have been discovered.